About Us
The materials on this site are shown with the permission of the owners of

the Father Knows Best TM trademark and copyrights,

the Young Family Trust of 1974

 the Morgan Rodney Living Trust

and Bill Proffitt, grandson of Robert Young

It operates under the domains www.fatherknowsbest.com and www.fatherknowsbest.us.
From the Webmaster:  Hi! My name is Jeff. Back in 90s when the internet was new, I wanted to learn how to create a website.  So I looked around at what I could do that would be of interest to others.  Liking what my friend, Vic, had done with a "Bewitched website",  I realized I had  accumulated a lot of neat memorabilia relating to "Father Knows Best" and could do the same.  In my earlier years, I lived in Los Angeles and I used to rummage through all the old stores on Hollywood Blvd finding interesting things from TV shows I liked.   So this website was started on that collection and it is a pleasure to share it with you, the ever-faithful fans of "Father Knows Best"!
Below is a picture of me in front of the "Father Knows Best" house found on the old Columbia Ranch Studios (now owned by Warner Bros.) in Burbank, California.  The second photo is of me, Lauren and Bill in 2013. The third photo is of me and Roberta Shore (a semi-regular as Bud's girlfriend, Joyce.  She later starred in "The Virginian").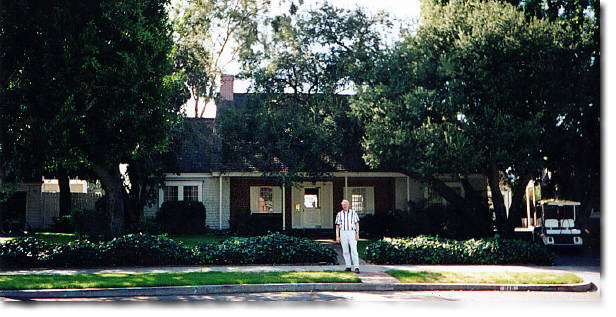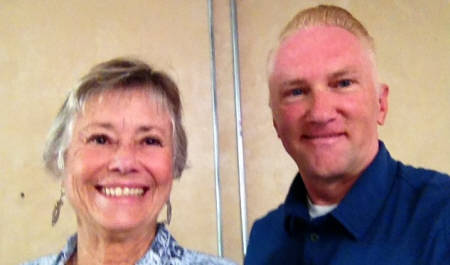 The Latin term "ARS PRO MULTIS" found on the Rodney/Young Crest at the end of each program translates into "Art for the Masses"!